Can CBD Hemp Oil Really Improve Your Sleep?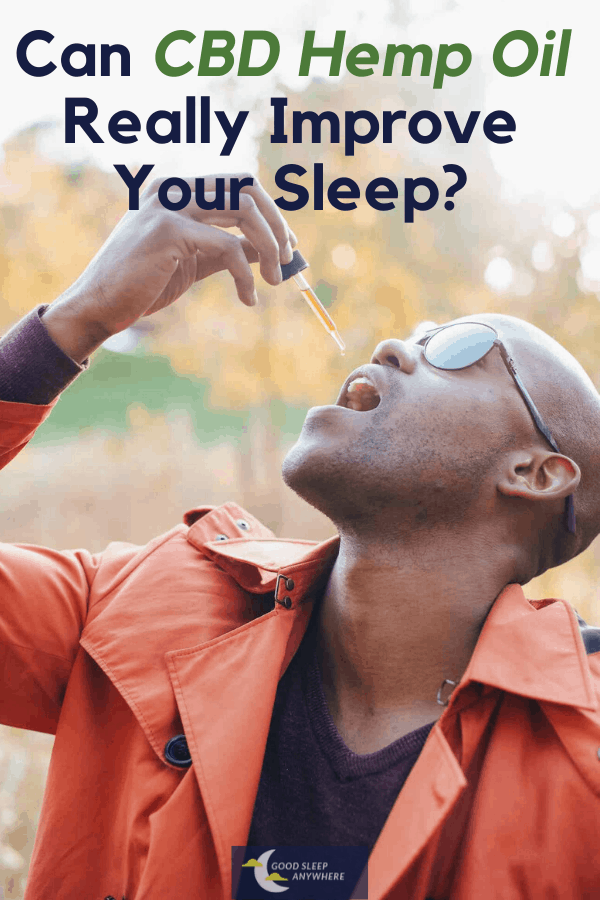 Hemp and CBD products are everywhere now, claiming to give you a natural way to relieve chronic pain, combat inflammation, balance mood, and improve your sleep. Until recently, I found all the hype about hemp and CBD rather annoying and didn't pay much attention to it. 
I also thought it's too easy to confuse CBD oil and hemp oil because many companies have used the term hemp oil to describe their CBD products and vice versa. This can definitely be misleading when it comes to the difference between CBD and hemp oil. 
If you, too, find CBD still a little confusing – especially in finding the right way to use it and making sure the stuff you buy is legal – read on. In this article, I will try to answer the most urgent questions about CBD such as 
What is hemp oil?

What is CBD hemp oil?

What is the difference between hemp oil, CBD hemp oil, and marijuana?

Is CBD hemp oil really legal and will it show up on a drug test?

How to use CBD hemp oil?

How can CBD hemp oil help you get better sleep?

Where to get the best CBD hemp oil to reduce anxiety and improve your sleep?
Is CBD just another health hype?
Until about a year ago, I thought the latest "green rush" of cannabis-based products was just another annoying health trend. I found it overwhelming how the different products were flooding the market, spanning everything from cremes and face masks to lattes, tequilas, chocolates, and pet tinctures. In fact, I wasn't even aware that there is a difference between hemp, CBD, and marijuana, assuming that anything with a cannabis plant on the label would get you high.
But then we went on a three days hike with a friend who was carrying a little bottle of CBB oil tincture in his backpack. He said he was using it for any kind of emergencies from spraining his ankle or scraping his knee to getting bitten by a mosquito. He was even claiming that CBD can help protect your brain from low oxygen levels when hiking in high altitudes. 
And at night, he always would take a few CBD oil drops before slipping into his sleeping bag, saying that this provides the most restful sleep no matter how much the joints and muscles were hurting. That caused me to become more interested in CBD, and I decided to try it myself. And I have to say, I was pleasantly surprised by the effects it had on my sleep. But before we get to that, let's cover some of the basics. 
First things first: What is hemp oil?
Hemp oil usually refers to the oil that is obtained by pressing the non-intoxicating seeds of the cannabis plant (about 30-35% of the weight of hemp seeds is the oil). That's why hemp oil is more commonly referred to as hemp seed oil.
While the flowers of the plant can cause mild hallucinations, the seeds contain useful fatty oils that will do no such thing.
The history of hemp and hemp oil and what it is used for
Hemp has a long history. Many even believe that hemp was the first crop ever cultivated, producing crucial resources such as food, rope, clothing, paper, housing material, and more. In China, for example, the use of the hemp plant began sometime around 2300 BC. Chinese believe that the plant contains the recipe for longevity. They also used hemp oil to treat malaria, digestive disorders, external wounds and infections, asthma, menstrual pain, and fertility. 
American farmers cultivated hemp since the early 1700s for various products such as paper, lamp fuels, cloths, and ropes. They were even legally obliged to grow hemp as a staple food.
Later, hemp oil was also used in lubricants, paints, ink manufacture, fuel, and plastic products. Today, you can find hemp oil even in skincare products, shampoos, natural soaps, detergents, and many more.
Why is hemp oil so healthy?
Hemp seed oil contains the essential fatty acids OMEGA 3 and OMEGA 6 in the perfect three to one ratio that the human body needs. Essential fatty acids are the cornerstones of the right nutritional rehabilitation and help prevent diseases. They strengthen the immune system, fight inflammation, and help maintain a healthy cardiovascular system by lowering "bad" cholesterol or high blood pressure. 
Hemp oil also contains proteins, essential vitamins, and minerals, making it an ideal dietary supplement that can be quickly absorbed and is easily digestible. Besides, gamma-linolenic acids in hemp oil support human growth and development. 
Hemp oil is also used much in cosmetics as it is said to have strong anti-aging properties. Clinical studies have shown that it is particularly effective in curing severe skin problems from atopic dermatitis to burns. 
How do you use hemp oil?
Hemp oil is best taken internally, but you can also apply it to your skin. Plus, you can use it with other oils, e.g., together with sweet almond and jojoba oils, which makes it an excellent massage oil.
What is CBD hemp oil?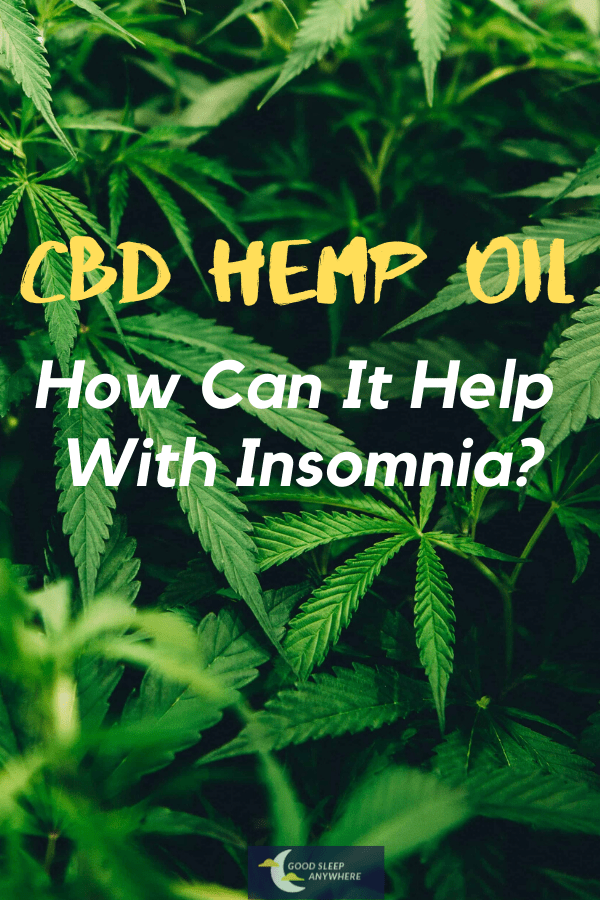 While hemp oil has been around for decades, CBD, also called cannabidiol, is the new kid on the block. Other than hemp oil, which comes only from the cannabis plant's seeds, CBD hemp oil is produced from different parts of the mature plant, including its stems and flowers. 
The extract known as CBD oil, which is sold in the USA, falls into one of two categories. Crystalline isolate contains only CBD because other cannabinoids have been removed. This type of CBD hemp oil is not addictive or psychoactive. Quite the opposite, it can give you a sense of mental and physical relaxation. 
Full-spectrum CBD oil, on the other hand, retains THC (Tetrahydrocannabinol) and other cannabinoids and is sold only in states where the use of marijuana has been legalized. 
What are the main health benefits of CBD hemp oil?
CBD works by activating the body's own receptors serotonin (antidepressant effect), vanilloid (pain relief), and adenosine (anti-inflammatory effect). That's why CBD oil has been shown to have surprisingly positive effects on a variety of diseases. 
For example, CBD as a pain killer affects your endocannabinoid system, which influences the way you experience pain. Plus, CBD reduces inflammation, which is another way to help with the pain. 
CBD also shows strong signs that it helps to relieve symptoms of diabetes, epilepsy, and anxiety disorders.
Here is an overview of the most common health benefits of CBD: 
Nausea treatment

Reduced anxiety states

Pain relief

Improved mood

Reducing withdrawal symptoms 

Reduction of cramps 

Stimulation of the appetite
Does CBD hemp oil really help with insomnia?
Almost all of the conditions mentioned above can be causes of poor sleep so that their elimination usually automatically leads to better sleep. Since CBD can help with pain or mental health problems such as anxiety, stress, or depression, by inducing feelings of calm and rest, it is also suitable for treating insomnia and other sleep disorders caused by these conditions.
Other research shows that CBD affects the sleep cycle. CBD has been found to improve symptoms of REM sleep disorder (RBD), a disease in which a person lives out their dreams. RBD is associated with poor sleep and nightmares.
I tried several CBD oils and found that the sleep-inducing effects are strongly related to its concentration; low concentrated oils have minimal effects, while high concentrated oils have strong effects. 
Also, I found the combination with Melatonin very helpful. There are not so many companies that produce high-quality CBD hemp oil with Melatonin. Therefore, I highly recommend the CBD Softgels with Melatonin from Joy Organics. The soft gels are easy to swallow gel capsules that act fast. 
They are a bit pricy, but their effect and quality are definitely worth it. All the products of Joy Organics are organically and domestically grown, contain no THC, and are available with free shipping to all 50 states on a 30-day money-back guarantee. You can check out their website here (use coupons code goodsleepanywhere for your purchase and you're getting 15% off).
How is CBD hemp oil consumed?
CBD oil can be consumed in a variety of ways, including capsules, liquids and foods, vaporization, tinctures, and topical creams. 
Most oils and sprays are used by placing the substance under the tongue. If you don't like the taste of sprays or oils, you can limit yourself to capsules, which is a very convenient way to consume cannabidiol. However, you may not absorb as much CBD from a capsule as from an oil or spray placed under the tongue. 
How quickly you begin to feel the results of CBD Oil depends on how it was taken and on your height and weight. Someone smaller who has taken the oil in spray form will feel the effects much faster than a larger person who takes CBD in capsule form. 
Does CBD hemp oil have any side effects? 
Although not much research has been done on the side effects of CBD oil, they are relatively uncommon, and CBD is generally regarded as safe.
However, you may experience some minor side effects, no matter whether absorbed, swallowed as a capsule or inhaled through a CBD Vape pen. The most commonly reported side effects are digestive problems such as upset stomach and diarrhea. 
Why is CBD oil and hemp oil mistakingly market as the same?
Since CBD and hemp oil belong to the same cannabis family, they are often mistakenly marketed as the same.
One reason why some companies use the term hemp oil as opposed to CBD oil might be to avoid problems with the FDA. An easy way to find out if CBD oil was marketed as hemp oil, is to look for terms like CBD, cannabinoids, or hemp extract in on the label. This means that the product contains CBD.
However, some brands use conventional hemp oil and market it as CBD oil. Why ist that? Well, CBD oil is a more expensive ingredient than hemp oil, and consumers are willing to pay a premium for it. What happens here is that they add hemp oil to a product, decorate it with cannabis plant leaves and highlight the word cannabis to make consumers think they're getting a CBD product that doesn't contain any actual CBD at all.
Again, if in doubt, check the list of ingredients. Hemp seed oil is listed as cannabis Sativa seed oil. CBD is listed as cannabidiol, full-spectrum hemp, hemp oil, PCR (phytocannabinoid-rich), or PCR hemp extract.
What's the difference between CBD oil, hemp oil, and marijuana?
Marijuana produces tetrahydrocannabinol (THC), the psychoactive or intoxicating compound found in cannabis plants, at 20%+ levels, which make a person feel "high". It is for medicinal and therapeutic uses for chronic pain, mental health, and illnesses.
CBD oil has to have less than 0.3% or no THC to be sold legally. Therefore it does not cause psychoactive effects as marijuana. 
Hemp seeds have 0% THC. Therefore, the cold-pressed oil from the seeds can be used in cooking, beauty products, and even in paint.
In a nutshell, marijuana refers to cannabis grown for its psychoactive effect and hemp as cannabis grown for its practical use as fiber. Marijuana is marketed for its THC content and hemp for its CBD content.
Read this article if you are interested in a more in-depth explanation of the different terminologies used over time for cannabis, hemp, and marijuana.
So is CBD hemp oil legal?
Marijuana-derived products are illegal at the federal level but are legal under some state laws. Hemp-based CBD products (with less than 0.3 percent THC) are legal at the federal level, but under some state laws, they are still illegal. Meaning that all 50 states have laws governing the sale, possession, and use of CBD, and they vary considerably. To be on the safe side, check the laws of your country and those of anywhere you travel.
Also, while hemp oil is legal in all 50 states, the production of CBD hemp oil is not. Although both come from the cannabis plant, hemp oil is derived from sterile cannabis seeds that are legal under the Controlled Substances Act. CBD oil is obtained from the flowers of the plant, which are not legal in some states. However, this does not stop the import of CBD oil from legally grown industrial hemp, which is why you can legally buy it on the Internet.
Will CBD hemp oil show up in a drug test? 
That's a tricky one. Drug tests look for THC, not CBD. Since CBD does not produce any or high levels of THC, CBD oil usually doesn't show up on a drug test. 
That being said, as the chemistry and degradation of compounds in hemp are still being researched, every product derived from hemp, including CBD hemp oil, can still contain traces of psychoactive ingredients, which could lead to a positive test result.
That's why make sure that you buy tested products that fall below the nationally set threshold for psychoactive ingredient composition. The safest choice is to buy pure CBD oil with 0% THC. 
How do you know if you are getting a high-quality CBD hemp oil? 
Your first tip is usually the price. If the price seems too cheap to be true, it probably is. Also, the top products are made from organic hemp and have a CBD concentration of over 20 mg. 
Always buy from a reputable source. A reputable company supports its product and does not risk selling misrepresented items. Look for is the way the product is marketed. If you see CBD hemp oil online that claims to cure any disease under the sun, it's probably too good to be true.
Again, I can recommend the CBD product from Joy Organics. They're excellent quality, and the company's customer support is generally very good. You can check out their product range here.
This post contains affiliate links. Please read our disclosure for more info.